Dolly Parton's Imagination Library Ohio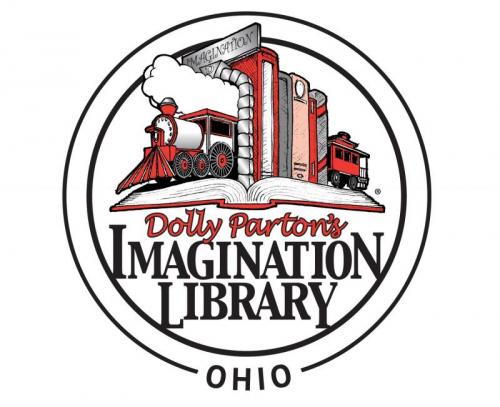 "The Ohio Governor's Imagination Library was founded in 2019 with financial support from the Ohio General Assembly and affiliates across the state. The program was initially only available in several counties, and became a statewide program, available in every county, by November 2020. All kids between birth and age 5, regardless of where they live in Ohio, are eligible to be enrolled in the Ohio Governor's Imagination Library.
In July 2022, the Ohio Governor's Imagination Library transitioned to Dolly Parton's Imagination Library of Ohio and updated its logo. This transition provided additional consistency, clarity, and brand recognition allowing the nonprofit and affiliates to continue promoting the program and increasing enrollment." - From Dolly Parton's Imagination Ohio 

 
Sign up your child at:  https://ohioimaginationlibrary.org
1000 BOOKS BEFORE KINDERGARTEN
In August 2014, the Mary L. Cook Public Library launched a new literacy program, 1000 Books Before Kindergarten.  We have 31 readers who have completed the goal of 1000 books! If you read your child one book a day, she/he will reach 1000 books in under three years.  Though the goal of this program is to improve literacy skills, but even more, it's about time spent together reading.  Stop in today and ask us how to register your child for this program.
***SEE WHAT'S AVAILABLE FOR CHILDREN AT THE OHIO DIGITAL LIBRARY - https://ohdbks.overdrive.com/library/kids